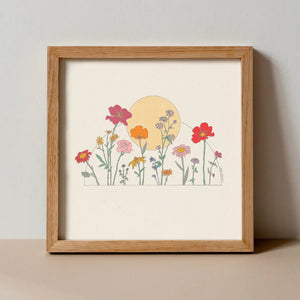 Hush Poppy prints are giclée art print on recycled cardstock made sustainably from hemp. It has natural flecks and shives making each print unique. There in-house printing method yields earthy, vivid colors. 
Size
8"x 8" Print
Individually packaged and sealed in a clear, fitted bag with backing board.
Original artwork by Kaari Selven.
*art print only, frame not included.