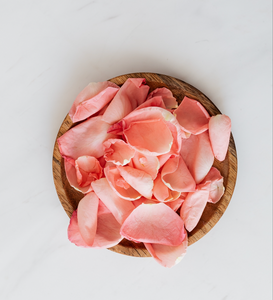 Freshly plucked premium rose petals in your choice of blush, red or white. 
Small Box - Enough to sprinkle on a bed or in a bath tub 
Medium Box - Enough to spread down a 10-ft walkway
Note for Deliveries: Delivery fee will be calculated at checkout. Select "Ship" for delivery option at checkout, enter your information & your delivery address, if your address falls within our delivery range, your fee will show up. Fee varies depending on location. If your address is out side of our delivery range, you will not be able to complete your order. You may pick up from our storefront (free) instead.