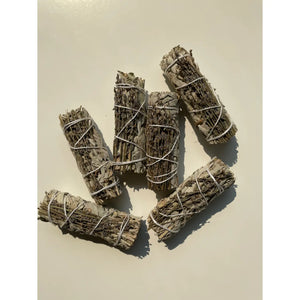 Relax Smoke Stick: • Ethically sourced herb Smoke Stick approx. 4-5" • Includes burn instructions and healing property herb legend • Sol & Luna smoke cleanses are perfect for gift shops, group healing classes, fitness studios and fitness & wellness clinics!
Sage: a purifying and protective plant, known to clear out negative energies. Smoke cleansing with sage can uplift spirits making room for cleansed, radiant and positive energy
Lavender: known to help reduce anxiety, restlessness and insomnia. A sweet flowery fragrance used for centuries to relieve stress, and promote sleep and relaxation.