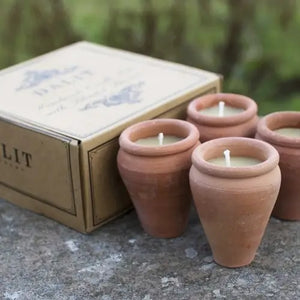 his elegant vase shape is a miniature of the clay pots widely seen in India. These Individual hand crafted Vishal candles are lavender scent with a hint of vanilla in blended beeswax.
Approx. burn time: 20 hours each
Candle dimensions: l 6 cm x w 6 cm x h 6.5 cm
Handmade in India!